Despite publishing many of my own pictures here, and speculated on my future activities as a retiree, I haven't written directly about my own photography.
Until now.
I've listed photography as a hobby many times in the last 40 odd years. In 1976 I went to Europe with the Blue Saints Band and carried my trusty Kodak 110 camera. The pictures I got, however, were very disappointing, especially compared to some others on the tour who had 35mm cameras.
I had a job so I had money for a real camera. I got a Pentax MX with a 40mm standard lens. It was one of the new generation of ultra compact 35mm cameras. (The Olympus OM-1 was the archetype.) I think in my first year with that camera I took about 700 pictures. That doesn't sound like so much nowadays but then you had to buy film in batches of 24 or 36, then have it developed, before you really knew what you had. None of this checking the screen moments after you take the shot!
So when Tim said he was going to go out to Pedro Point this afternoon, I brought my camera. One feature of my photography in recent years has been my focus on small scenes. I'll use the telephoto on a flower right by the trail to crop out the context and create a photograph that is nearly abstract.
Here's an example from today: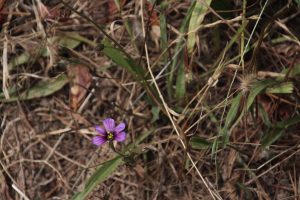 When I took that photo I had a flashback to many years ago (1978, actually) in Dutch Flat where I took what might have been my first nature close up. Take a look: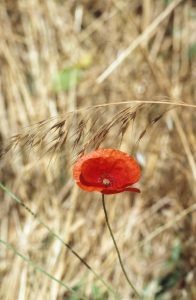 There was precious little sunshine on the Point today. Being a typical summer day the fog was rolling over the ridge. Here's today's mob at the summit, 600 feet above the Pacific Ocean and Linda Mar: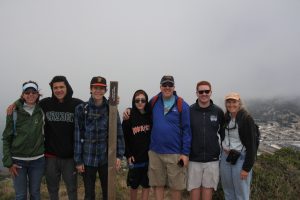 Here's another one from today: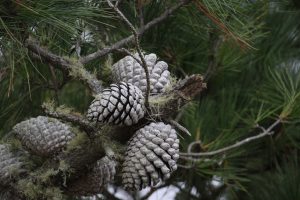 Just before I was going to publish this post, I looked at the category list. 'Family' is good, but shouldn't photography have a category? 'Life as we know it' doesn't really work for this. I think I'm reluctant to make the focus of this blog photography because there is so much on the web and it is so easy to steal. I don't have any grand illusions of the value of my pictures but I'll just use them as support for my words.