We have a nice view from our house on the north side of San Bruno Mountain. Actually, 'nice' is relative. When I was living in Pacifica, one of my near-daily treasures was looking out over the Pacific Ocean, usually on my way home from work when I went over the hill from Daly City on Highway 1. I liked to call it 'the mighty Pacific Ocean'. I did a calculation once about how much of the Pacific a person could see from the coast on a clear day. It seemed like a lot but it was only something like one tenth of one percent. It's a big ocean!
The only water in our view now is a bit of the San Francisco Bay. The view we notice is dominated by the San Francisco skyline which in turn is dominated by the SalesForce tower. I have to say that as weird as that building seemed when it was going up – the best sobriquet I heard was 'the butt plug' – it catches the light at sunrise and sunset in interesting ways. I started leaving my camera out so that I could snap a picture now and again to document the variety.
I'm going to include a few here with the warning that they might not look like much; they're better splashed across a big computer screen. Nevertheless, here they are: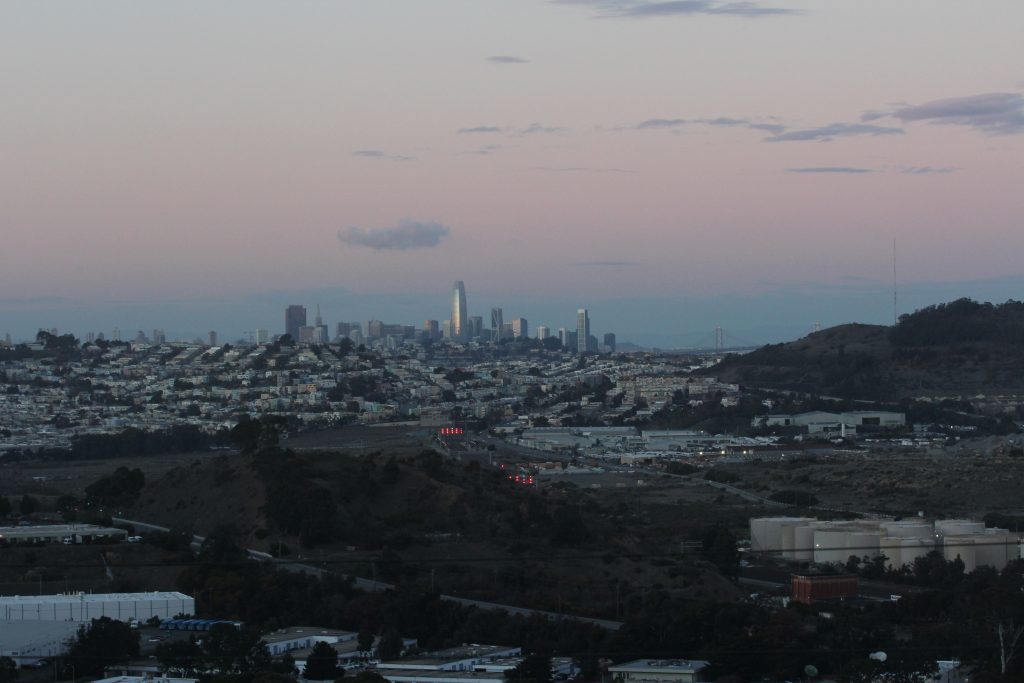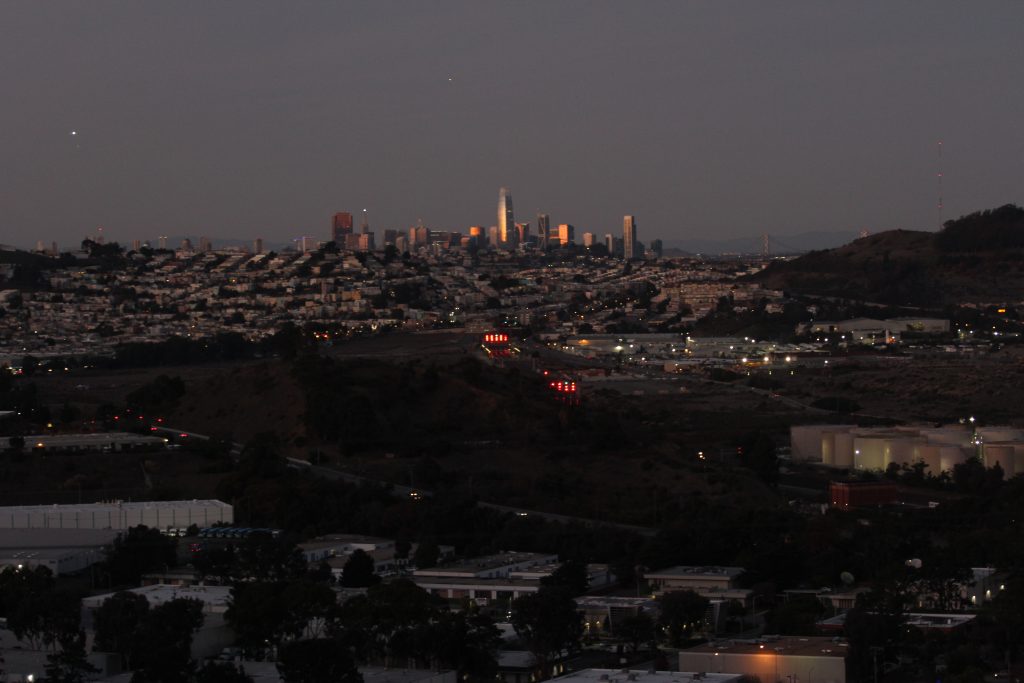 Yes, this one is shaken. I've got a tripod now.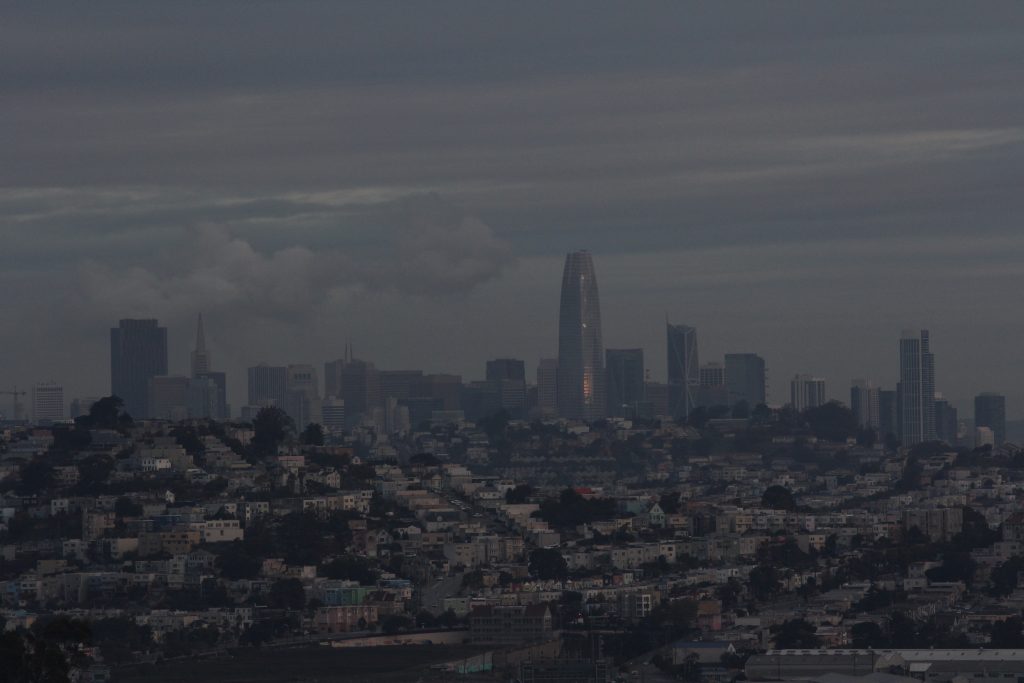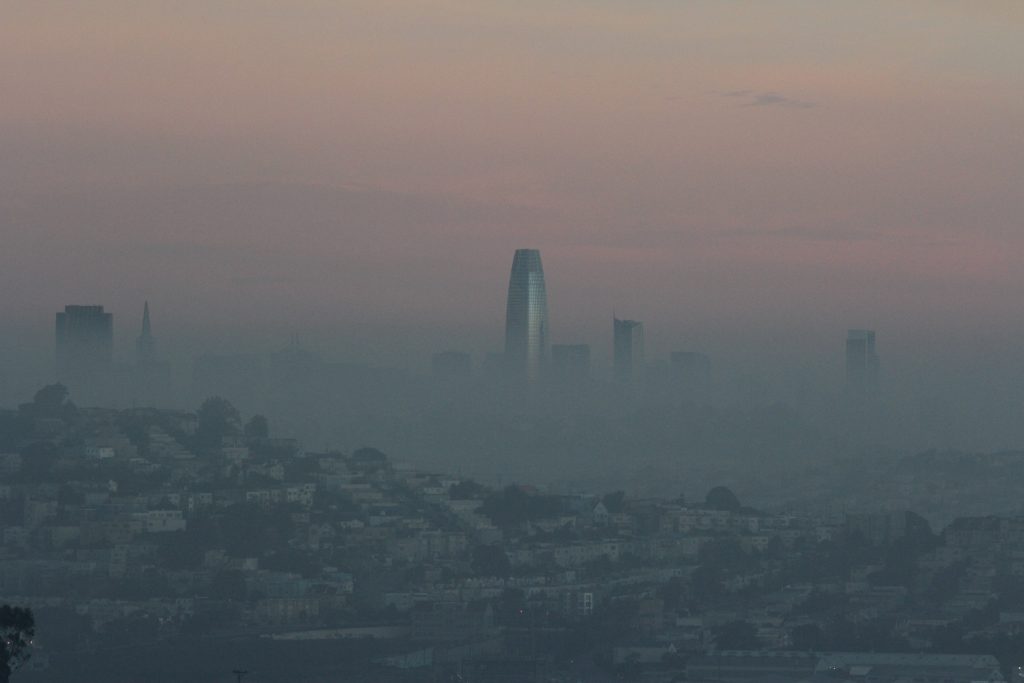 And here's a reference photo in normal daylight: