I met a lot of new people last spring as Sepi and I were beginning our life together. One of them was Norm. Norm was married to a woman who had been City Manager when Sepi was Mayor.
Norm's posture was quite stooped over in a way that reminded me of Dad so I started to talk to him about it. Unlike Dad's, his condition had come up rather suddenly the previous fall. As recently as a year previous, he had been in robust health and was quite active.
I don't remember if he knew at the time what it was. More likely he just didn't tell me that it was ALS.
Norm died last week.
I only saw Norm one other time. It was at a birthday party a few weeks later. In that short time he had deteriorated markedly. He was having great difficulty holding his head up and speaking. In that first conversation, though, we bonded in a mysterious way. When Sepi shared the news of Norm's death with me, I got choked up in a way that I didn't with Dad.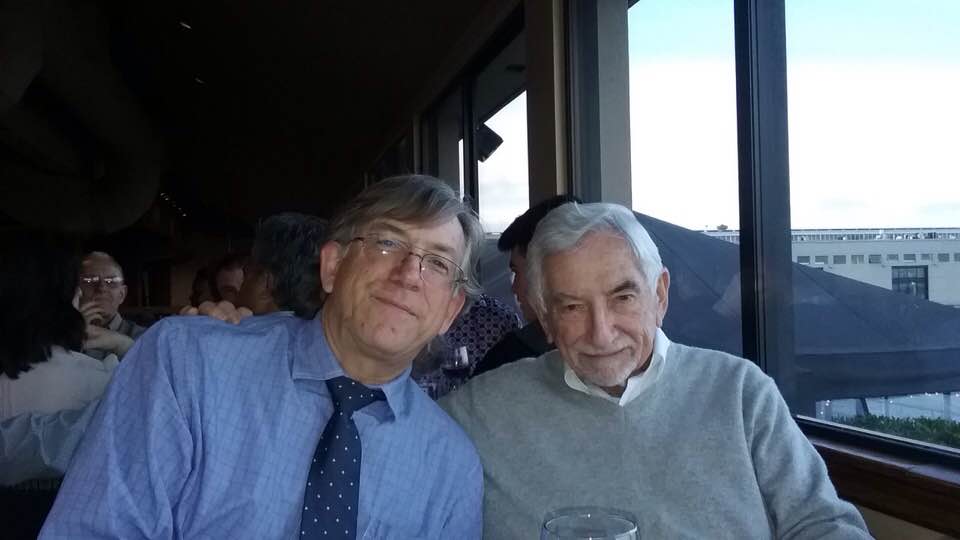 Sepi talked to Robin yesterday. She said Robin told her how Norm had read my blog regularly and how much he had enjoyed it.
Thank you, Norm! Your friendship was brief but brilliant. Rest in Peace.