For visitors to this blog who aren't familiar with Zach, here is a quick version of his story.
Zacharias Clark Wood was born in San Francisco on December 5, 1988. His names come from a great-great grandfather on my father's side and his mother's father. At the age of 2 he moved to Grass Valley with his family. He lived there until he went away to college, graduating from Nevada Union High School in 2006. College was Xavier University in Cincinnati, Ohio. Using AP credits and summer school, Zach graduated with a BA in Political Science in only three years. While at Xavier he served as an RA in his dorm and also worked at the school rec center.
In the summer of 2009 he moved to Corvallis, Oregon, where he entered the Masters program in International Studies. More importantly, he worked at the Rec Center managing intramural sports. In 2011, with the Masters unfinished, Zach moved to Baton Rouge, Louisiana, where he had a job with the LSU Rec Center, UREC.
Dissatisfaction with UREC management led Zach to reconsider his goals and in 2014 he left UREC and became a student again, completing his Masters and beginning work on a PhD. His subject was gender roles in Intramural sports.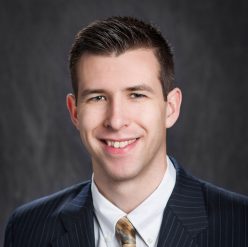 Zach was killed in front of his home November 14, 2015 when he was hit by a speeding pickup truck while crossing the street on his bike.