I applied for Medicare today. Woo hoo! My 65th birthday is 3 months away.
As long as I'm working and covered by a health care plan, nothing will change. So I'm told by those who should know.
I will keep my fingers crossed.
Meanwhile, I have to send the Social Security Administration a copy of my birth certificate. While digging through my file of important papers, I found this picture of me in 1976: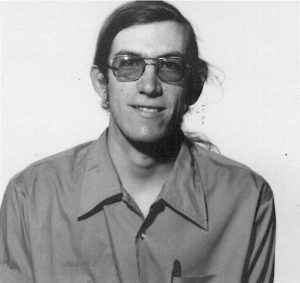 My hair was quite long and usually kept in a pony tail. I was working at a department store in the stock room when I was given the opportunity to go to Europe for a month with The Blue Saints. Ergo this picture for my passport. Someday I'll write up the story of the Blue Saints and me. Not today.