I'm trying out this new header image. I can't figure out how to crop it better. I've had it in my mind for a while. It's from our trip moving him from Oregon to Baton Rouge.
Here's the original: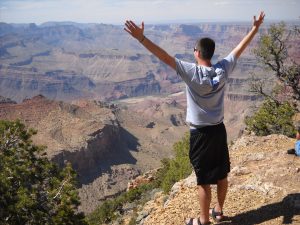 I think I might have a couple more of him with his arms outstretched like this in front of spectacular scenes. Something to look forward to . . .